BMW Service & Auto Repairs in Fort Walton Beach, FL, Near Niceville, Pensacola, & Destin
You can schedule your service appointment for auto repairs or routine maintenance on our website 24/7. Our dedicated service staff members are here to answer any of your auto maintenance or repair questions. Click on your advisor's picture to schedule your next appointment with them. Come and see our highly modern service facility in Fort Walton Beach, FL; we are just a short drive from Niceville, Destin and Pensacola.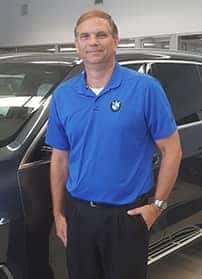 Scott Whitenton
Call or Text
(850) 863-8387
Email
[email protected]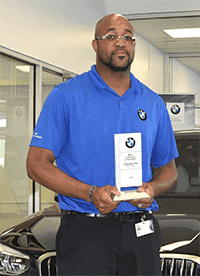 Christopher Pitts
Call or Text
(850) 863-6805
Email
[email protected]
Your Source For BMW Maintenance Near Destin, FL
For BMW service and auto repairs near you in Fort Walton Beach, FL, visit the Service Center at BMW of Fort Walton Beach, near Niceville, Pensacola, and Destin. Our Service Center is designed to perform at the same superior levels as your BMW. Our BMW Trained Technicians are here to provide to make sure your automobile stays in peak condition for years to come.
Keeping up with your regularly scheduled maintenance remains one of the easiest ways to keep your vehicle running as it should. In addition to oil changes, our service department handles all sorts of regular maintenance, including tire rotations, fluid flushes, tune-ups, wheel alignments, inspections, and so much more. Our repair tasks run the gamut as well — new tires, brake repairs, battery testing and replacement, engine rebuilds, muffler and exhaust system work, leaky hoses, squealing belts, and anything else you can think of.
If you're having mechanical problems, our BMW Trained Technicians will put their manufacturer expertise to work to take care of your BMW using BMW-approved equipment that has met the same strict standards that went into creating your vehicle. Our repair estimates are competitive and affordable, and we'll always consult you before completing any other repairs.
Scheduling your appointment is as easy as filling out our online form, but you can always call us for a consultation or any other questions you have about your vehicle.