Welcome To Our BMW Service Department
You can schedule your service appointment for auto repairs or routine maintenance on our website 24/7. Our dedicated service staff members are here to answer any of your auto maintenance or repair questions. Click on your advisor's picture to schedule your next appointment with them. Come and see our highly modern service facility in Fort Walton Beach, FL; we are just a short drive from Destin and Pensacola.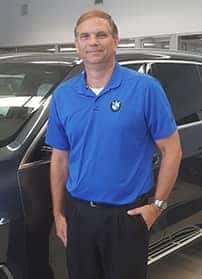 Scott Whitenton
Call or Text
(850) 863-8387
Email swhitenton@bmwfwb.com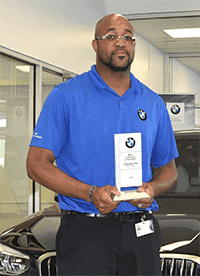 Christopher Pitts
Call or Text
(850) 863-6805
Email cpitts@bmwfwb.com
Your Source For BMW Maintenance Near Destin, FL
When your BMW is in need of maintenance or repair near Pensacola or Destin, FL, see the BMW service specialists at BMW of Fort Walton Beach. Our service department in Fort Walton Beach, FL is staffed with factory-trained and ASE Certified technicians who have years of experience working on BMW vehicles as well as many other makes and models. So whether you drive a BMW or another make of car, bring it down to the BMW service center at BMW of Fort Walton Beach for top-quality maintenance!
Oil Change Services For BMW & Other Makes
To keep your BMW X5 running smoothly, regular oil change service is imperative. When the time comes for that next oil change, visit the service center at BMW of Fort Walton Beach.
Our staff of factory-trained and ASE Certified service specialists will get your vehicle in and out quickly with the recommended engine oil, as well as a high-quality OEM replacement oil filter. Our service team can also check other vital fluids on your BMW while it is in for oil change service.
Professional Brake & Tire Service
BMW vehicles are engineered with both safety and performance in mind, and your car's brakes and tires are two of its most important features for confident performance and safe travels. The service technicians at BMW of Fort Walton Beach offer comprehensive tire service, from tire inspections and rotations to repair or new tire installation. Whether your 3-Series sedan needs a set of new all-season tires or you want summer performance tires installed on your BMW M car, our service advisors and tire technicians can deliver!
A brake inspection should be performed routinely and can be done while your car is in for tire service, an oil change or other maintenance. Your brakes may need adjusting or new replacement brake pads could be on the horizon; it is best to catch any brake issues before they turn into something more serious and costly.
Genuine BMW Parts & Service In Fort Walton Beach, FL
As a BMW service center, the service technicians here at BMW of Fort Walton Beach utilize genuine BMW parts and BMW-approved components, tires, and fluids. For prompt and high-quality auto maintenance for your premium BMW vehicle near Destin, FL, remember to contact or visit BMW of Fort Walton Beach!