Pre-Owned BMW Vehicles for Sale near Niceville, FL
Are you looking to take home a BMW vehicle, but the cost of a new one seems out of reach? Well, there's great news! Here at BMW of Fort Walton Beach, we have so many pre-owned BMW vehicles for you to choose from! We are open six days a week, so stop by anytime.
With today's technology, everything has become accessible at our fingertips, including car shopping. Our expansive online inventory has numerous pre-owned BMW vehicles just waiting to be picked by you. The filters on the left-hand side of your screen on our Pre-Owned inventory page will let you personalize your hunt, so that you can find a vehicle that matches your exact specifications. Customize your search by model, price, mileage, and even year. You can narrow your search even further by fuel economy, body type, and even color if you want get really specific. Each model comes with a CARFAX® Vehicle History Report™, so you have complete knowledge of the vehicle's background. They also come with interior and exterior photos, as well as a complete list of amenities, so there are no surprises when you go and view the vehicle in person.
Not only is browsing for your next new-to-you vehicle made easy by our online inventory, but so is the buying process, thanks to our numerous online tools. We even offer our convenient Arrive & Drive Program*, an exciting new way to purchase a car. Instead of coming into our dealership and purchasing your vehicle in person, you can complete the whole process online. Start by filling out our Finance Application to see if you pre-qualify, work one on one with a team member to finalize the deal, and then simply stop by our location to pick it up! No wait time. No hassle. It's that simple. We make it so that you're in and out in no time and able to enjoy your new purchase right away!
We understand that your mind can change, especially with such a huge purchase. If, for whatever reason, you decide that your recent purchase no longer suits you, you can bring it back within 14 days of the sale date*. You'll then receive full credit towards a different vehicle that you find fits your personality better. We offer this to our customers because we want to make sure you are one hundred percent happy with your purchase before completely settling with your choice.
We at BMW of Fort Walton Beach understand that buying your next new-to-you vehicle is a huge decision, and therefore can lead to a certain amount of stress. Our goal is to eliminate as much of it as possible. That's why we have an easy-to-use online inventory full of quality pre-owned BMW vehicles for sale near Niceville, FL, for you to browse and plenty of online tools to walk you through the buying process on your own. Give us a call at 850-863-8349 with any questions that you may have. We look forward to meeting you at our dealership, located at 1000 North Beal Parkway in Fort Walton Beach, FL.
(* Indicates required field)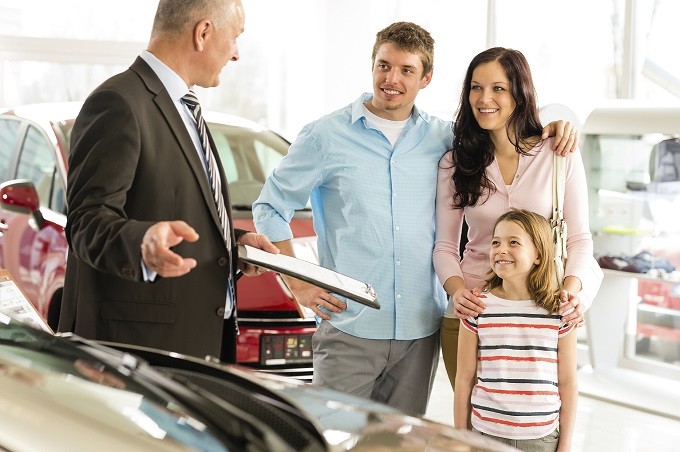 Sales Hours
(850) 659-6360
| | |
| --- | --- |
| Monday | 9:00 am - 7:00 pm |
| Tuesday | 9:00 am - 7:00 pm |
| Wednesday | 9:00 am - 7:00 pm |
| Thursday | 9:00 am - 7:00 pm |
| Friday | 9:00 am - 7:00 pm |
| Saturday | 9:00 am - 6:00 pm |
| Sunday | Closed |
Testimonials
Yay!
October 1, 2016
Truly Exceptional
October 5, 2016
5 star review
April 14, 2016
5 star review
April 7, 2016
5 star review
April 19, 2016
5 star review
May 24, 2016
5 star review
April 27, 2016
5 star review
May 3, 2016
5 star review
May 6, 2016
5 star review
May 12, 2016
5 star review
May 23, 2016
5 star review
May 26, 2016
5 star review
May 27, 2016
5 star review
June 5, 2016
5 star review
June 6, 2016
5 star review
June 11, 2016
5 star review
June 15, 2016
Read More