BMW Lease Deals near Destin, FL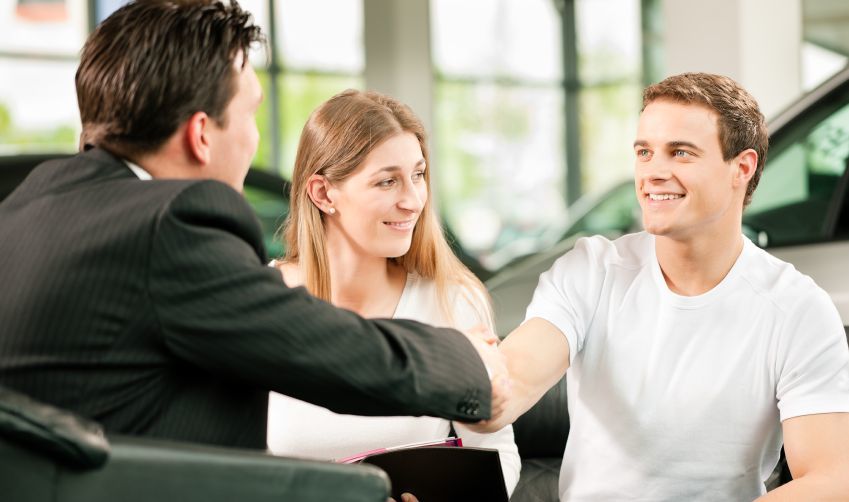 The BMW franchise is undoubtedly a luxury, and many aspire to someday bring home one of their very own models. Lucky for you, we at BMW of Fort Walton Beach are here to tell you that someday can be today! With our consistent BMW lease deals near Destin, FL, getting behind the wheel of a new BMW model is easier than you think.
Thanks to this incredible opportunity, driving home in a new BMW model no longer has to be a dream. Here on our site, you can peruse our stock to find the vehicle that best suits you and your lifestyle. Our inventory page hosts a handy customization tool that lets you filter your results based on your specific preferences. Price range, year, color, model, and engine are among the several categories that you can select from. For your convenience, we include interior and exterior photos of the vehicles, as well as a detailed list of specifications of each model, so you can have a firm grasp on what it has to offer before you even come in.
We designed the inventory page to better cater to our customers, which is why you'll find a few useful tools available for you to utilize. If you feel like you've found the perfect BMW model, you can schedule a test drive to experience it in person and see how it performs on the road. There are also features that let you request more information, as well as send the model details to a mobile device. You can even value a trade-in to see how much your current vehicle is worth, get a quote, and fill out a form that starts the process of you selling us your car! These are just a few of the benefits you'll get to enjoy on top of our BMW lease deals near Destin, FL.
Learning about our lease offers is easy, thanks to our loyal Finance Department. Each of our representatives are experts in the field and well-versed with all types of backgrounds. Regardless of your credit, our associates will work hard to create a lease agreement you will certainly be happy with. One of the many perks of leasing is its affordable rate. Instead of paying towards the entire sticker price, as you would if you were to finance, your monthly payments will only reflect the depreciation value, resulting in significantly lower installments. And, at the end of your lease, you'll get to choose between purchasing the model you'd leased or leasing another BMW model.
This is just a glimpse into what you'll experience when you take advantage of our BMW lease deals near Destin, FL. We at BMW of Fort Walton Beach welcome you to see what else we have to offer by giving us a call at (850) 863-8349, or visiting us at 1000 N. Beal Pkwy right here in Fort Walton Beach, FL.
(* Indicates required field)
Sales Hours
(850) 659-6360
| | |
| --- | --- |
| Monday | 9:00 am - 7:00 pm |
| Tuesday | 9:00 am - 7:00 pm |
| Wednesday | 9:00 am - 7:00 pm |
| Thursday | 9:00 am - 7:00 pm |
| Friday | 9:00 am - 7:00 pm |
| Saturday | 9:00 am - 6:00 pm |
| Sunday | Closed |
Testimonials
Yay!
October 1, 2016
Truly Exceptional
October 5, 2016
5 star review
April 14, 2016
5 star review
April 7, 2016
5 star review
April 19, 2016
5 star review
May 24, 2016
5 star review
April 27, 2016
5 star review
May 3, 2016
5 star review
May 6, 2016
5 star review
May 12, 2016
5 star review
May 23, 2016
5 star review
May 26, 2016
5 star review
May 27, 2016
5 star review
June 5, 2016
5 star review
June 6, 2016
5 star review
June 11, 2016
5 star review
June 15, 2016
Read More