BMW Auto Repair Service near Santa Rosa Beach, FL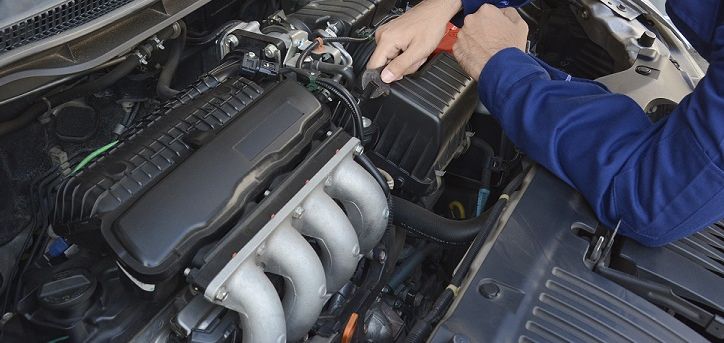 Reliable service, state-of-the-art equipment, and top-tier technicians are just a few of the elements that set us apart from other Service Departments. Here at BMW of Fort Walton Beach, you'll find solace bringing your vehicle in for an auto repair service, thanks to our attentive staff and their meticulous and trustworthy craftsmanship.
From light fender benders to intense collisions, we cover all automotive repairs efficiently and diligently. Our service center is employed with some of the hardest working technicians in the area, and we boast some fine hardware to ensure seamless restoration. Whether you require a new belt or transmission, or even a paint touchup, we have the resources to accommodate all needs. If you have any questions prior to stopping by, you can utilize our Ask a Tech form. This system sends your inquiry to our Service Department, and one of our qualified mechanics will personally get in touch with you regarding it.
Along with our pristine Service Department, we also have a well-established Parts Department. Whatever your vehicle may be in need of, we are sure to have it in stock in our massive inventory. From tires and windshield wipers to headlamps, we carry a fine assortment of pieces to complete your service. If you're unsure of what you need, one of our staff members will address your situation and recommend the best part for you. However, if you know exactly what you need, you can go ahead and fill out our order form to ensure we have the piece waiting when you arrive. In both departments, we are constantly offering specials on various services and parts, so be sure to check those out to help defray the cost.
Here at BMW of Fort Walton Beach, we value our customer's time and their loyalty, which is why we offer affordable pricing on all of our services. In fact, we implement BMW Value Service*. On an assortment of maintenances, you'll receive competitive pricing no matter how new or old your BMW may be. To complement this, we are also proud to put in place a Lowest Price Guarantee*, which is eligible for both vehicle repairs and maintenances. If you stumble upon one of our competitor's prices that is lower than what you paid or than what we offer, we will match it for you.
Our Service Department is open six days a week with convenient morning and evening hours. Whether you need to stop in before work or while on lunch, we do our best to accommodate all schedules. To set up an appointment, head over to our Service & Parts tab, and click on Schedule Appointment. In just four steps, you can book the date and time that best works for you! You can, however, always just give us a call at 850-863-8350 to check for open timeslots. Our technicians are always more than happy to assist in any way they can, so feel free to get contact us!
To learn more about our BMW auto repair service near Santa Rosa Beach, FL, visit us as soon as today! We at BMW of Fort Walton Beach look forward to servicing you and your vehicle.
(* Indicates required field)
Service Hours
(850) 659-6357
| | |
| --- | --- |
| Monday | 7:00 am - 6:00 pm |
| Tuesday | 7:00 am - 6:00 pm |
| Wednesday | 7:00 am - 6:00 pm |
| Thursday | 7:00 am - 6:00 pm |
| Friday | 7:00 am - 6:00 pm |
| Saturday | 8:00 am - 3:00 pm |
| Sunday | Closed |
Parts Hours
(850) 659-6355
| | |
| --- | --- |
| Monday | 7:00 am - 6:00 pm |
| Tuesday | 7:00 am - 6:00 pm |
| Wednesday | 7:00 am - 6:00 pm |
| Thursday | 7:00 am - 6:00 pm |
| Friday | 7:00 am - 6:00 pm |
| Saturday | 8:00 am - 3:00 pm |
| Sunday | Closed |
Testimonials
Yay!
October 1, 2016
Truly Exceptional
October 5, 2016
5 star review
April 14, 2016
5 star review
April 7, 2016
5 star review
April 19, 2016
5 star review
May 24, 2016
5 star review
April 27, 2016
5 star review
May 3, 2016
5 star review
May 6, 2016
5 star review
May 12, 2016
5 star review
May 23, 2016
5 star review
May 26, 2016
5 star review
May 27, 2016
5 star review
June 5, 2016
5 star review
June 6, 2016
5 star review
June 11, 2016
5 star review
June 15, 2016
Read More