BMW Auto Repair Service near Destin, FL
If you've been in any type of accident, no need to panic! Our highly-trained and knowledgeable technicians at BMW of Fort Walton Beach can fix almost anything from a small fender bender to an intense collision. Let us show you what sets our Service Department apart from the rest by coming in for an auto repair service.
No matter the damage your vehicle has incurred, our hard-working mechanics will work efficiently and meticulously to make sure your car receives the best care possible. We boast some of the finest hardware in the business, so you can be confident that our Service Department has both the equipment and know-how to get your vehicle back on the road and working like new. Even if you need something as small as a paint touchup, we would be more than happy to take care of that for you. If you just have a quick question for one of our mechanics, feel free to fill out our Ask a Tech form and one of our technicians will personally respond to it.
We understand that your time and money are precious to you, which is why we make all of our services affordable. Check underneath the Service & Parts tab on our website to view our monthly specials on various maintenances. The year of your BMW doesn't matter either, as we offer competitive pricing for all. We are also very proud to implement a Lowest Price Guarantee*, which works for both repairs and regular maintenances. This means that if one of our competitors has a lower price than what we offer, we'll match it for you. Not only do you get quality service, but you also can get everything done for an affordable price.
Our excellent Service Department also works in tandem with our equally impressive Parts Department. Our massive inventory is sure to have the part you need to keep your BMW on the road. If you're unsure of which part you need, our friendly staff members, who specialize in BMW vehicles, will be more than happy to recommend best part for your vehicle. If, however, you already know what you need, then go ahead and fill out our order form, so that all you have to do is come in and pick it up. Just as we offer specials on all of our services, we do the same for all of our parts. That way, you can get what you need for an affordable price.
If you're in need of an auto repair service near Destin, FL, don't hesitate to come into BMW of Fort Walton Beach. We are open six days a week with convenient morning and evening hours, so stop by anytime! We look forward to servicing your vehicle and getting you back on the road in no time.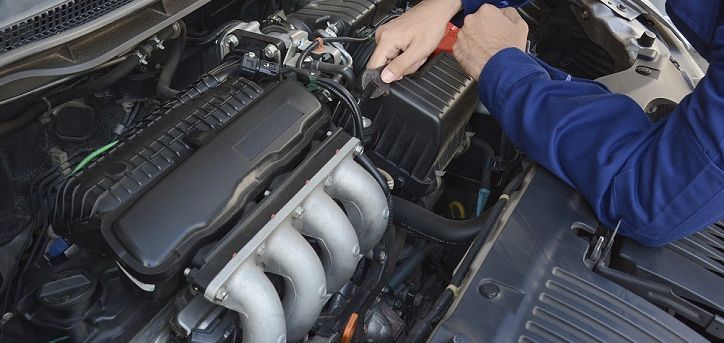 Testimonials
Yay!
October 1, 2016
Truly Exceptional
October 5, 2016
5 star review
April 14, 2016
5 star review
April 7, 2016
5 star review
April 19, 2016
5 star review
May 24, 2016
5 star review
April 27, 2016
5 star review
May 3, 2016
5 star review
May 6, 2016
5 star review
May 12, 2016
5 star review
May 23, 2016
5 star review
May 26, 2016
5 star review
May 27, 2016
5 star review
June 5, 2016
5 star review
June 6, 2016
5 star review
June 11, 2016
5 star review
June 15, 2016
Read More
Service Hours
(850) 659-6357
| | |
| --- | --- |
| Monday | 7:00 am - 6:00 pm |
| Tuesday | 7:00 am - 6:00 pm |
| Wednesday | 7:00 am - 6:00 pm |
| Thursday | 7:00 am - 6:00 pm |
| Friday | 7:00 am - 6:00 pm |
| Saturday | 8:00 am - 3:00 pm |
| Sunday | Closed |
Parts Hours
(850) 659-6355
| | |
| --- | --- |
| Monday | 7:00 am - 6:00 pm |
| Tuesday | 7:00 am - 6:00 pm |
| Wednesday | 7:00 am - 6:00 pm |
| Thursday | 7:00 am - 6:00 pm |
| Friday | 7:00 am - 6:00 pm |
| Saturday | 8:00 am - 3:00 pm |
| Sunday | Closed |